Reachables - Family Goal-setting Cards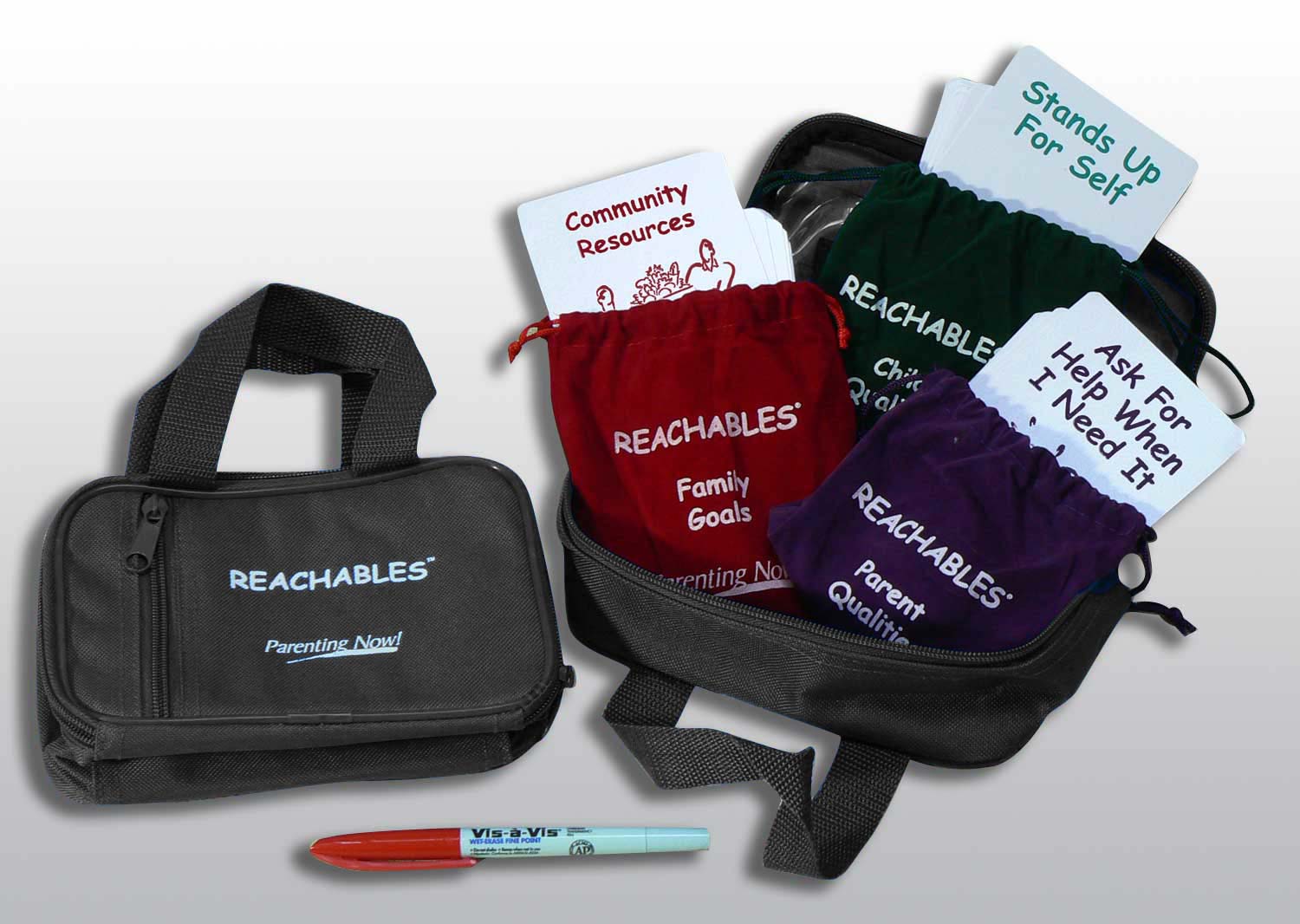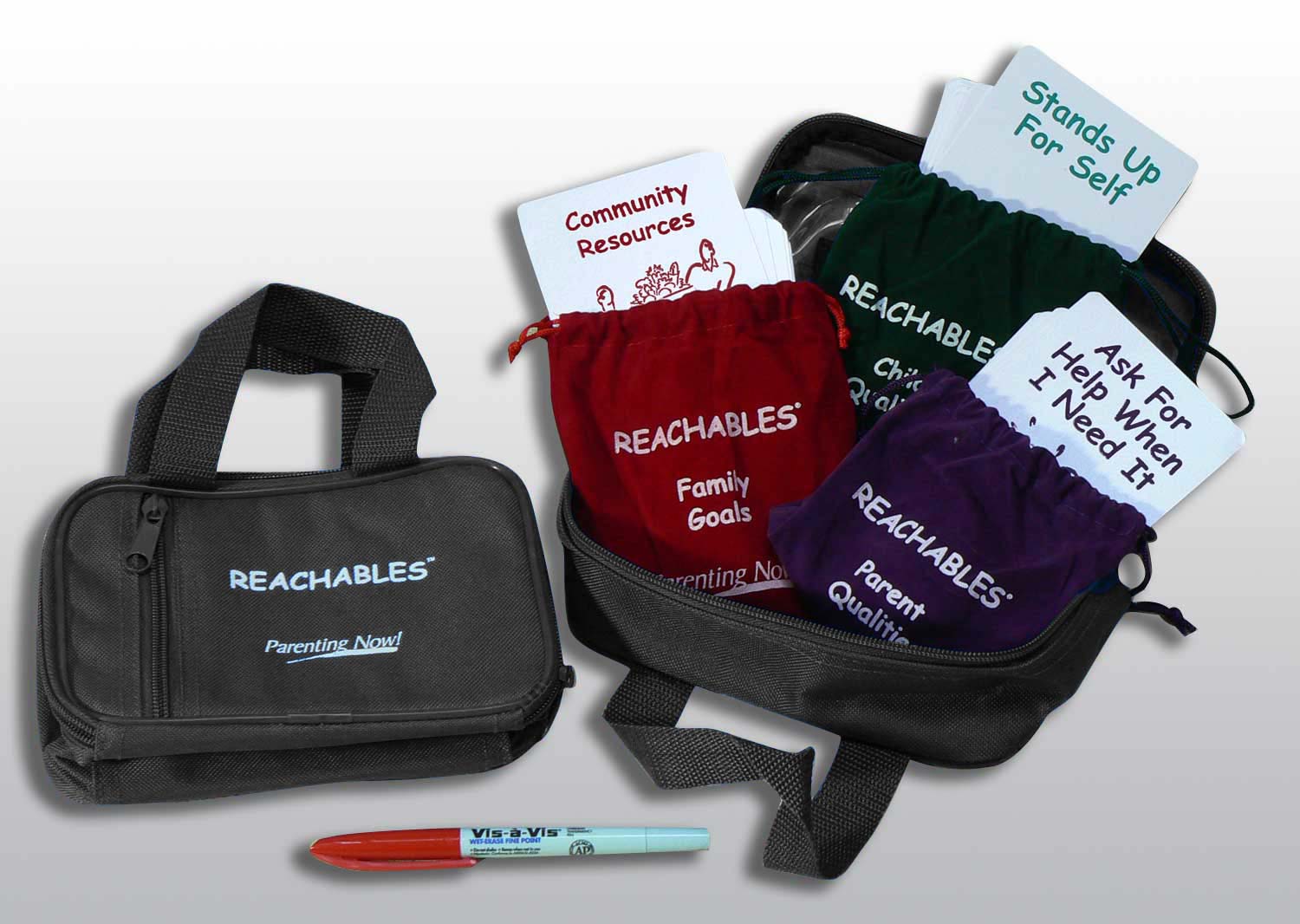 Reachables - Family Goal-setting Cards
Reachables® Family Goal-setting Cards are a unique tool that help initiate conversations between parents and parenting educators to help them explore the challenging topic of family aspirations and goal setting. Available in English or Spanish.
English-language Reachables are temporarily out of stock. Please check back in November when new inventory will be available.
All evidence-­based home visiting models stress the need for family goal­ setting as an important component of their programs. But working with families to set goals is one of the most challenging tasks the home visitor faces according to a DHHS report, "Supporting Evidence ­Based Home Visiting to Prevent Child Maltreatment".
Goal­ setting with parents needs to be accomplished in a manner that not only protects, but enhances the relationship between the home visitor and the family. A compassionate home visitor will not overwhelm parents used to living day to day who may be challenged by the idea of setting goals. For these stressed parents, goals need to be presented in a manner that recognizes their constraints that may even include basic literacy. If these challenges can be met in a manner that is both fun and empowering, both parents and the home visitors experience a strengthened relationship.
Parenting Now! home visitors developed a set of goal­-setting cards that helps families explore what they value, how they want to parent, and what they want for their families. Reachables® goal­-setting cards are a fun and engaging tool that acknowledges family strengths. They are easily explained and present goals in a visually pleasing and non-­challenging way.
Families Forward Virginia has graciously given Saavsus permission to share the training materials and video content they developed under a grant from the Health Resources and Services Administration (HRSA) of the U.S. Department of Health and Human Services (HHS). These materials address how parenting educators communicate goal setting with their clients and can be accessed here.
Reachables contains three sets of cards focused on:
child qualities

parent qualities

goals for families
Reachables aligns with Head Start Performance Standards (1302.35 Education in home-based programs).
Parenting educators and home visitors use Reachables on a continuing basis to generate rich discussions with families and help them set tangible and reachable goals. Families come to love the process of goal setting, as Reachables helps them build confidence and competence in creating the family they want.
Reachables are available in English or Spanish.
Supplementary Information